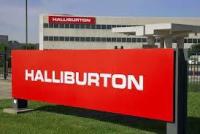 Halliburton has released the Dash™ 3 inch Subsea Safety System, a complete solution for electrohydraulic control of Halliburton's subsea safety tree.
Previously, control was provided through direct hydraulic pressure from the surface. This latest edition to the Dash™ series employs the speed of electrohydraulic actuation where it matters most — core safety functions — while still providing full direct hydraulic redundant control of all functions.
This helps to increase reliability and provide more cost-efficient operation and maintenance.