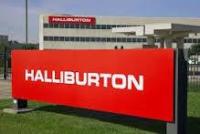 Halliburton's Wireline & Perforating business has introduced the XaminerSM Sonic Service, an evolution in acoustic formation evaluation that provides operators with high-fidelity data and advanced processing capabilities to more accurately characterize a wide range of reservoirs, including those in deep water, mature fields and unconventionals.
The service will debut at the Society of Petroleum Engineers Annual Technical Conference and Exhibition (SPE-ATCE) during a press conference scheduled for September 28 at 10 a.m. CT.
This technology works by recording acoustic waveforms that travel from a transmitter through the formation to a receiver. As a result, operators can measure seismic properties and analyze reservoir characteristics and geomechanical properties. These acoustic applications provide information to help customers optimize completion and stimulation design and reduce drilling and completion risks.