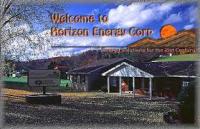 Horizon Energy Corporation announced workover operations are beginning on the Holmes Oil Unit Number 1 in Cherokee County, Texas. The project is part of a joint operating agreement with Ponta E&P, LLP, to conduct oil and gas exploration on land located in a long established producing trend on the border of Cherokee and Rusk Counties, Texas.
The workover rig is expected to be on site within two weeks to commence operations. Vendors have been selected and contacted and other equipment and services are on standby.
'This project is a key part of Horizon's overall development program, and we are pleased with the experienced team of professionals assembled to enhance our opportunities for success,' said Robert Bludorn, President and CEO of Horizon Energy Corporation.