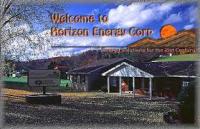 Horizon Energy Corporation is in talks with a south Texas-based exploration company regarding oil and gas prospects in the area. The prospects under consideration are located in the counties of Victoria and San Patricio.
Victoria - the county seat of Victoria County - became an early wildcatter in 1901 during the time of the great Spindletop discovery, when formations of a well being drilled for water along the Guadalupe River showed oil signs. Oil and gas production became an important part of the local economy of that time period, as it is to this day. This year, there are 8,105 drilled wells on 238 producing leases in the county.
San Patricio County borders on two active Eagle Ford counties and is part of the Corpus Christi Metropolitan Statistical Area. There are currently 8,465 drilled wells on 226 producing leases in the county.