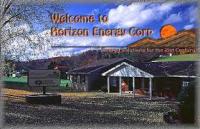 Horizon Energy Corporation is evaluating oil and natural gas prospects for drillable opportunities through its recent agreement with South Texas-based T-JAY Exploration, LLC.
As part of this process, Horizon will be reviewing valuable 3D seismic data from the areas under consideration. T-JAY has proprietary ownership and license to more than 2,300 square miles of 3D seismic data, which will be made available to Horizon.
The leases are located in the South Texas counties of Victoria and San Patricio.