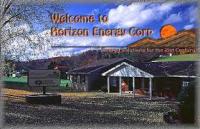 Horizon Energy's workover and stimulation operation at the Holmes Oil Unit Number 1 in Cherokee County, Texas, has increased production 300 percent since the beginning of the project.
'This operation is still coming out of initial production and we are very encouraged at the prospects going forward,' said Robert Bludorn, President and CEO of Horizon Energy Corporation. He added, 'The successful renewal of this mature field is an example of the effective use of oil recovery technology that will keep independent operators at the forefront of the industry, providing energy that drives our economy.'
According to the Independent Petroleum Association of America, independent operators account for 65 percent of the total U.S. natural gas production and nearly 45 percent of total U.S. oil production, with these figures expected to grow.