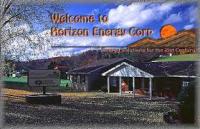 Horizon Energy Corporation announces the initial geological report is positive, as it considers a recent option agreement for a two-tract oil and gas lease totaling 1,340 acres in Webb County, Texas.
The report states there are approximately 24 million barrels of oil remaining in the field with about 20% of it underlying the Horizon leasehold, which equals 4.8 million barrels of oil in place. Assuming a 20% recovery of that figure, the report estimates the property can yield 1.4 million barrels, which at current prices for West Texas Intermediate Crude oil is valued at $146 million.
The geological report for the Horizon lease further states there are several inactive wellbores on the property that can yield instant production while further recovery methods are investigated.