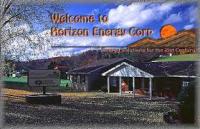 Horizon Energy's fracture stimulation testing at the Holmes Oil Unit Number 1 in Cherokee County, Texas has generated optimism.
Swabbing procedures have confirmed the presence of oil and gas in sufficient quantities to warrant scheduling production. A workover rig will arrive onsite within the next two weeks to put pump equipment back into the well and the project will proceed straight to recovery.
'We are very optimistic about this project because of the geological model based upon information from recently drilled wells, cores and seismic data. Most important, we have great confidence in our highly experienced team,' said Robert Bludorn, President and CEO of Horizon Energy Corporation.