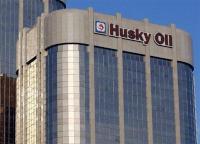 Husky Energy has commenced steam operations at the in situ Sunrise Energy Project in northeast Alberta.
"The production of steam is the last major milestone before first oil," said CEO Asim Ghosh. "As a longer-life project, Sunrise will deliver steady production and cash flow to support our expansive portfolio of projects."
The Phase 1 60,000 barrels per day (bbls/day, gross) project is being developed with two processing plants. The first 30,000 bbls/day plant is expected to begin production towards the end of the first quarter of 2015. The second 30,000 bbls/day plant is expected to begin steaming mid-year, with production commencing a few months later. Production is expected to ramp up to full capacity over a two-year period.
Husky is the operator of Sunrise and has a 50 percent working interest in the project with BP, which operates the jointly-owned BP-Husky Toledo refinery.