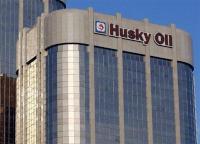 Husky Energy has commenced production at the Rush Lake heavy oil thermal project in Saskatchewan. First oil at the 10,000 barrels per day (bbls/day) development was achieved eight weeks following the startup of steaming operations and just two years after project sanction.
'Rush Lake joins an expanding lineup of thermal projects that are providing solid returns even in a low oil price environment,' said CEO Asim Ghosh. 'Our proven thermal formula can deliver these projects with greater cost and execution certainty, rapid ramp ups and low sustaining costs.'
The project is expected to reach its nameplate production capacity around the end of 2015.
Current production from thermal projects is approximately 44,000 bbls/day. Including Rush Lake, the Company expects to add another 34,500 bbls/day over the next 18 months as it further advances its low-risk, modular construction templates and thermal technologies.