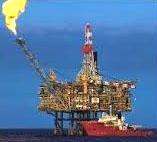 Icon Energy has announced the renewal of ATP 594 by the Department of Natural Resources and Mines, with a grant date of 17 April 2015. The current approved term of ATP 594 is for 4 years, with an opportunity to apply for a renewal at the end of the 4 year time period. A further renewal after 8 years is also an option, which if granted would make up the maximum term allowable for an ATP of 12 years.
ATP 594 is located within the Cooper-Eromanga Basin approx. 100 kms west of Quilpie and 20 kms northwest of the town of Eromanga. Several wells have been drilled in the proximity of ATP 594, mainly targeting conventional oil and gas, many with hydrocarbon shows. The Kenmore and Bodalla South oilfields are located south east of the permit.
Icon Energy has conducted a preliminary evaluation of the permit which has included a review of the well data within ATP 594 and the adjacent tenements including formation tops, formation thickness, reservoir quality, source rock quality and maturity, migration and timing of generated hydrocarbons.