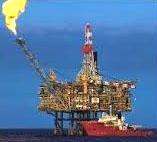 Icon Energy Limited provided an update on the Stimulation and Flow testing program in ATP 855 in the Cooper-Eromanga Basin in Queensland, Australia.
Geoffrey-1 reached a peak flow rate of 1.1 million standard cubic feet (MMscf) of gas via a 12/64 inch choke and a well head pressure of 3,058 psi.
Gas analysis indicates an approximate methane content of 75 percent and a carbon dioxide (CO2) content of 25 percent. Due to a wet weather event in the Cooper Basin the well was shut-in for six days and reopened Jan. 16 and the flow testing has recommenced.
As Geoffrey-1 continues to be cleaned up and the choke size is increased there is the potential for higher gas rates during the extended flow testing.