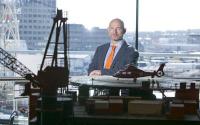 A number of major operators, service companies and industry bodies are set to highlight new and existing abandonment techniques and case studies, including Decom North Sea, GE Oil & Gas, Hess and Shell UK.
Ross Lowdon, chairman of SPE Aberdeen, said: "The number of decommissioning projects estimated for the future is the reason behind the rapid growth of the well abandonment sector, and this will only continue to increase.
"The North Sea is home to many leaders in modern well abandonment techniques and this forum is a hugely effective way for the industry to come together, sharing best practice and new technologies. In order to maximise efficiency whilst importantly keeping costs to a minimum and safety as priority, we must learn from the innovations of others."
This seminar will be of interest to anyone involved in, or planning for well abandonment across the drilling, completions, project, well integrity, environmental and commercial personnel disciplines.