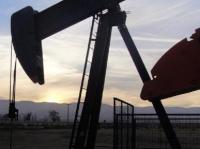 Incremental Oil and Gas announces an update on operations at the Silvertip Oil and Gas Field, located in the Big Horn Basin, Wyoming USA.
The Phase I workover program at Silvertip is ongoing and four additional wells have had remedial work completed since our previous update announcement on 1 September. Five more workovers are planned to be completed by the end of October. Production details will be updated in the September Quarterly Report.
Construction of a new building to house the gas processing plant at Silvertip has been completed. This structure replaces a previous building that was damaged before the facility was acquired and which was replaced by the vendor as part of the purchase agreement. It contains a 3 ton lifting capacity gantry to enable large components of the plant to be removed for repair or replacement.