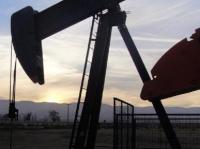 Incremental Oil and Gas is pleased to provide an update in relation to the operations and production of the newly acquired Silvertip Oil and Gas Field, located in the Big Horn Basin, Wyoming USA. Phase 1 Workover Program - return shut-in wells to production
As of 31 August, 12 wells have undergone workovers and returned to production. These have been completed at an average cost of $15,000 per well. The production increase from this program has met expectations with an average production rate at Silvertip in August of 540 boepd (gross) (July - 500 boepd). Production in August was slightly more oil weighted than July with the mix of hydrocarbons being 25% oil, 29% condensate (NGL's) and 46% gas.
This program has provided valuable insight on the multiphase (oil, gas, water) flow and reservoir characterization. This workover program is ongoing and provides the Company with a low risk work program to increase cash flow and add incremental reserves.