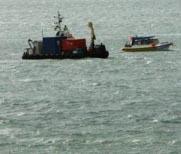 InfraStrata plc has re-organised its business and agreed to sell exploration based assets to focus on its strategic gas storage project in Northern Ireland.
This will involve several steps through which if they all complete will result in the Company divesting itself of most of its exploration assets in exchange for £540,000 cash and retained interests in each of the assets without obligations for future investment in respect of those assets.
Background to and reasons for the divestment
Confirmation from Larne Oil & Gas Limited in August 2015 that they were unable to meet their funding obligations on the PL1/10 and P2123 licences in Northern Ireland, including the repayment of costs already incurred, has negatively impacted InfraStrata's cash position in a challenging market environment.