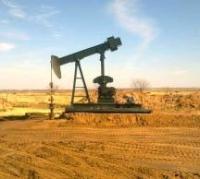 International Western Petroleum Corporation announce the promotion of Robert Smith as Chief Operating Officer.
Robert, who is currently Vice President of Operations, has over 30 years of experience in petroleum operations and geology. Previously, he has worked as a Geologist and Engineering Specialist for the Railroad Commission of Texas where he supervised field inspectors in 27 Texas Counties.. He has also worked as Operations Geologist for PGI Operating and Earthbound Resources, supervising drilling activities, well completions and workovers, designing and implementing seismic data shoots and performing exploration geology for drilling prospects in the Eastern Shelf, Fort Worth Basin and Permian Basin. Prior to that, Robert has extensive experience working as a drilling engineer and operation supervisor.
Robert has done Masters work in Geophysiscs and holds a BS in Geology from UT Permian Basin, Odessa, Texas, and a BS in Chemistry from Abilene Christian University, Texas.