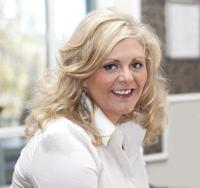 Intertek has appointed Jill Rennie as associate director to lead its Environmental Consultancy Team in Aberdeen.
Ms Rennie takes up the post bringing a wealth of environmental experience as Intertek focuses on integrating its energy services offering to the global oil, gas and renewables industries.
Intertek's environmental consultancy delivers assessment, assurance, permitting, training and site characterisation to operators and their major contractors in the oil and gas and offshore renewables sectors. The team helps clients reduce risk through all stages of development from concept, feasibility and design through to construction, operation and decommissioning.
Ms Rennie has held a number of senior posts including five years with Wood Group PSN as lead environmental engineer. She is founder of the E-Reps Forum which is hosting its annual event, taking place on Wednesday 9 October at Aberdeen Exhibition and Conference Centre, where over 150 people from the oil and gas industry are expected to attend. The focus of the E-Reps forum is to support energy companies to improve their environmental performance, which is at the centre of Ms Rennie's ethos.