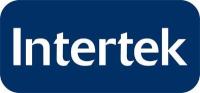 Intertek has entered an agreement to provide analytical laboratory services to Statoil in Kalundborg, Denmark.
Under the agreement, Intertek will acquire Statoil's analytical laboratory in Kalundborg which will transfer to Intertek over the next six months. Kalundborg, on the island of Sjaelland, is a hub for North Sea crude oil deliveries, refinery processing, and increasingly for the production of new environmentally friendly 'green' fuels.
Intertek will also provide outsourced oil laboratory services under a contract with Statoil. These services and Intertek's planned expansion of the laboratory will enable Intertek to support Statoil, its partners, and the surrounding industry with analytical testing and consulting services on refining quality, fuel quality monitoring services, industrial-process quality assurance, petroleum testing, etc.
Sigbjørn Nysæther, Director of Operations at Statoil Refining Denmark A / S, said, 'We are pleased to have reached an agreement with Intertek, and we look forward to a good future cooperation on laboratory services to the refinery."