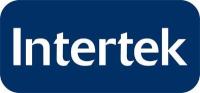 Intertek has completed calibration services for Oil Search Limited (OSL) on its Papua New Guinea export pipeline in a contract worth £600,000 (2.8 million PGK/US$1 million).
The project saw Intertek calibrate pipe provers to support the operator in maintaining the high accuracy of its measurement and ensuring the correct metering of hydrocarbons prior to export.
Raymond Pirie, Vice President of Intertek's global Exploration and Production business line, said: 'Oil and gas companies need measurement traceability to determine the accuracy of their equipment. If companies don't perform regular calibration, the financial implications can be considerable as there is no way to prove what quantities are being exported. This is also an essential element for hydrocarbon allocation.