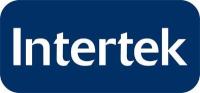 Intertek has opened a new petroleum testing laboratory in Kirikkale, Turkey, close to the capital city Ankara. The Kirikkale laboratory supports both local and regional customers with fuel quality testing for diesel and gasoline, and is adding a full range of tests to analyze liquid petroleum gases (LPG).
The Kirikkale laboratory joins a growing network of Intertek petroleum and chemical laboratories in Turkey. Laboratory services in Turkey include analytical services to test crude oil, refinery petroleum products, automotive fuels, LPG, biofuels, and petrochemicals.
In-house expertise and analytical resources provide clients with problem solving solutions, trace contamination identification, and advanced fuel analysis. Intertek's Turkish fuel laboratories operate at world-class standards supporting refinery, pipeline, terminal storage, and other oil & gas operations.