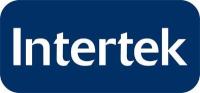 Intertek will be demonstrating its expanding oil and gas services at ADIPEC from 10th to 13th November 2014, at stand 2310. This is following its investment in a new 10.8 million AED (£1.8 million) Technology Centre in Abu Dhabi, supporting new exploration and existing operational activity.
The company is experiencing a growing demand for services in the Middle East to address critical oil and gas industry issues. Challenges arising from mature fields and unconventional reserves require new technology for reservoir and production optimisation to maximise recovery and minimise operational costs.
The Abu Dhabi Technology Centre is currently fully equipped to provide reservoir characterisation services, including routine and special core analysis. In the near future, the capabilities will be expanded to include services in pressure-volume-temperature (PVT) and fluid phase behaviour, flow assurance, corrosion and production chemistry. These services are designed to maximise the oil and gas recovery from the reservoir and minimise risks during production operations.