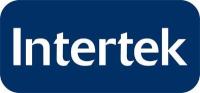 Intertek will showcase PT5, its unique hydrocarbon measurement software, at this year's Opportunity Crudes Conference in the US.
In response to the challenges faced by clients in the region, Intertek has introduced PT5, an advanced software package offering users real-time hydrocarbon composition measurement and therefore the ability to improve control and optimisation.
Processing heavy crudes is more complex and costlier than processing medium and light crudes. However, this practice is becoming increasingly common among North American refiners as they adapt to meet a projected growth in imports and energy demand over the coming decade.