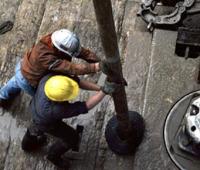 Norway-based Interwell is a provider of well solutions for oil and gas recovery. Through its offices and network of agents, the company is represented in 14 countries worldwide.
The IFS solution purchased by Interwell includes functionality covering financials, supply chain management, project management, assembly, document management, configuration, maintenance, and human resources. When fully implemented, IFS Applications will be used by approximately 400 Interwell staff working in Norway, the United Kingdom, the United States, and the United Arab Emirates.
"We chose IFS Applications because it best met our business needs. IFS Applications will be an important tool in our ongoing efforts to streamline our operations and offer enhanced services to our clients," Interwell CEO Eirik Bergsvik said.
IFS Scandinavia CEO Glenn Arnesen added, "We are pleased to announce this important customer win, which is yet another example of IFS's leading position in the oil and gas industry. We look forward to working with Interwell to deliver a robust industry solution that will contribute to enhanced operational efficiency."