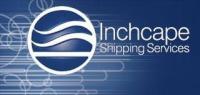 Inchcape Shipping Services (ISS) has announced another nomination to provide support services to an offshore pipelaying project at Rota Cabiunas in the Santos Basin Pre-Salt region, Brazil.
Following a number of recent offshore agency logistics successes, ISS has now been appointed by Van Oord, the leading international marine contractor, to provide a range of support solutions to the Cabiunas project, located approximately 300 kilometres off the coast of the State of São Paulo in the Santos Basin.
ISS' support services will include the preparation of STV Finesse for the arrival and load-out operation of the pipelayer vessel, Stingray, and multi-cat boat, Atlas, at Guanabara Bay. Additional services will include managing formalities with the Port and Maritime Authorities, arrangement of permits, pilots, stowage planning and notices to airmen and mariners.