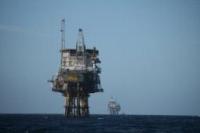 Ithaca Energy Inc. has appointed Dr Richard Smith as Chief Commercial Officer, effective 1 January 2016. In accordance with the Company's existing Stock Option Plan, the Board of Directors has also approved the grant of 12,000,000 share options to employees, Officers and certain Directors of the Company.
The Board has also approved the award of 400,000 shadow options to the two most recently appointed Non-Executive Directors of the Company.
Dr. Smith has held the position of Corporate Development Manager at Ithaca for the last five years.