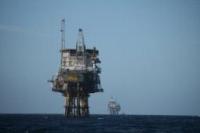 Ithaca Energy Inc. says that the Greater Stella Area co-venturers have entered into an agreement with Petrofac in respect of the 'FPF -1' floating production facility.
The agreement provides enhanced incentivisation for the timely delivery of the vessel, which remains on track for sail-away from the shipyard in Poland at the end of the first quarter of 2016.
The agreement also provides important contract cost clarity, thereby ensuring efficient execution of the remaining FPF-1 modification works.