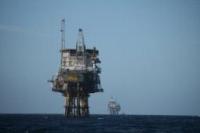 Ithaca Energy Inc. announces the successful completion of flow test operations on the fifth and final development well on the Stella field, with the well achieving a flow rate of over 8,000 barrels of oil equivalent per day.
Well 30/6a-A3Y ('A3') is the fifth development well drilled on the Stella field. The well was drilled to a total measured depth subsea of 14,267 feet, with a 2,137 foot gross horizontal reservoir section completed in the Ekofisk chalk reservoir, the secondary reservoir underlying the primary Stella Andrew sandstone formation in which the first four Stella wells have been drilled. The Ekofisk well intersected a net reservoir interval of 2,073 feet, equating to 97% net pay.
A clean-up flow test was performed in order to remove the chemical stimulation fluids injected to enhance the natural fracture network of the chalk formation and improve the long term production performance of the well.