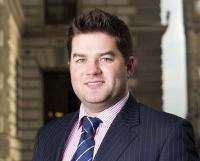 Paul Otway, Head of Pigging at Jee, will present his paper on the Benefits of the use of high-bypass de-sanding pigs in conjunction with brush pigs for operational pipeline cleaning at the 2015 PPSA seminar on Operational Pipeline Pigging.
Bringing together experts in the field, the Pigging Products and Services Association's (PPSA) Operational Pipeline Pigging seminar will deliver a comprehensive conference on all aspects of pigging, from techniques and applications, to the latest developments in the industry. The one day event will take place on 18th November 2015 at the Ardoe House Hotel in Aberdeen.
Commenting on the upcoming seminar, Mr Otway said: "Current market conditions demand that businesses look to preserve assets and maintain their integrity. Through incorporating methods used in projects, such as the Jee case study that will be discussed at the seminar, we can reduce costs by ensuring cleaning operations are as efficient and effective as possible, resulting in the need for fewer operations.