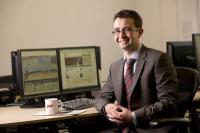 Jee Ltd has completed more than a thousand specialist span assessments already this year, delivering major cost-savings by avoiding remediation work.
Graham Wilson, Head of Late Life at Jee Limited, said: "Pipeline spans are formed due to an uneven seabed, scour or sandwaves, and can cause integrity issues with potential catastrophic and costly results. These spans can be susceptible to failure through fatigue and, as span length increases, the risk of fatigue damage due to direct wave loading or vortex-induced vibrations (VIV) also increases."
Jee's engineering team boasts a proven track-record for providing pipeline span assessment to the global oil and gas industry, with systems in place to run span analysis quickly and accurately.