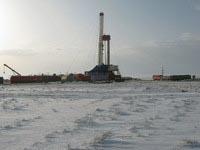 The Board of Jupiter Energy Limited has entered into a unsecured loan agreement (the "Loan") with Waterford Petroleum Limited (Waterford).
The Loan is for $US5 million via 1 promissory note (the Note).
The Note is repayable on 30 June 2015 or at such time that the Company raises additional funding of a minimum of $US20 million via debt, equity or other funding. The Loan has a coupon rate of 12% per annum, and the interest will accrue and be payable at the time that the Note is repaid.
Under the terms of the Note, Waterford may elect to offset the value of the Note and any accrued interest against participation in any future capital raising carried out by the Company prior to 30 June 2015.
The Loan will be used to fund field operations, including the drilling of Well 19 on the Akkar East field.