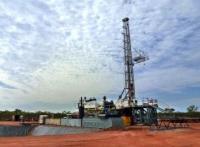 Key Petroleum Limited advises that the Company has executed a Sale Agreement to acquire Pancontinental Oil & Gas NL and FAR Limited's interests in Exploration Permit 104, Retention Lease R1 and Production Licence L15 located in the Canning Basin.
In consideration, with respect to recent Joint Venture expenditures, and for Key assuming all rights, obligations and liabilities associated with the assignment of their interests in EP104, R1 and L15, Pancontinental and FAR have agreed to pay Key an amount of $50,000 cash each.
The transfer of the above participating interests is conditional upon standard approval by the Department of Mines and Petroleum however no party sees any reason why the transfer of registered interests should not be approved.