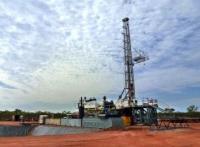 Key Petroleum (Australia) Pty Ltd, a wholly owned subsidiary of Key Petroleum Limited and Operator of EP437, announces that testing operations have been completed.
No commercial hydrocarbons flowed to surface and as a consequence the well has been decommissioned and the rig will be released as at 1700 today.
Key, as Operator, considers EP437 as prospective and continues to discuss options for drilling additional wells including the Conder South and Wye Knot prospects.