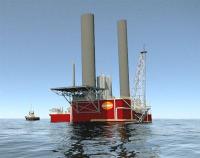 KrisEnergy Ltd. says that the Government of Indonesia has approved the plan of development (POD) for the Lengo gas field in the Bulu production sharing contract (PSC) offshore East Java. Approval of the POD paves the way for the operator, KrisEnergy, to pursue formal negotiations for gas sales agreements with potential offtakers.
The Bulu PSC covers 697 sq. km in three separate areas – Bulu A, Bulu B and Bulu C – over the East Java Basin in water depths of 50 to 60 metres. The Lengo gas discovery is located in the Bulu A area and will be developed via four development wells and an unmanned wellhead platform. A 20-inch, 65-km export pipeline will transport the gas directly to shore. Production is anticipated to commence approximately 24 months after the joint-venture partners declare final investment decision and is expected to plateau at 70 million cubic feet per day.
The Bulu PSC lies adjacent to the KrisEnergy-operated East Muriah PSC, which contains the East Lengo gas discovery. The Company plans to drill an appraisal well in the East Muriah PSC and, if successful, to develop East Lengo gas via a single well tied back to the Lengo facilities. KrisEnergy also operates the Sakti PSC, an exploration block adjacent to the Bulu A area, where the Company completed 1,202 km 2D and 401 sq. km 3D seismic acquisition programs earlier this year.