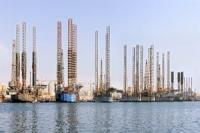 Lamprell has entered into an agreement for the sale of one of its smaller non-core service businesses, Litwin PEL LLC ('Litwin'), to Nauvata group of companies for an enterprise value of US$ 3.0 million. Litwin is an engineering and minor EPC contracting company that serves the oil and gas, chemical and petrochemical sectors in Abu Dhabi.
As previously announced, the Board has been reviewing the ownership of certain service businesses which do not form part of the Group's core business. Litwin has been operating in the UAE since 1991, currently employing approximately 80 staff, and was included among the group of entities acquired by the Company in 2011.
In 2013, Litwin delivered an operating loss of US$ 5.3 million (based on the 2013 audited accounts). Audited gross assets for the Litwin business as at 31 December 2013 totalled US$ 9.1 million, however there is an overall net liabilities position in the business.