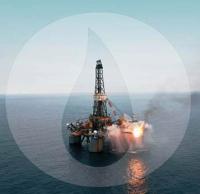 On 19 November 2014, Lansdowne (LOGP) has entered into a farm-out agreement with Kinsale Energy, a subsidiary of Petronas, on licence SEL 4/07 offshore Ireland, which contains the 268bcf Midleton gas prospect.
insale will acquire an 80% WI in the licence and carry Lansdowne for 100% of the well drilling costs. The farm-out is good news for Lansdowne, which is dependent on farm-outs to fund the drilling of its portfolio of exploration and appraisal prospects. Importantly, the agreement will bring a rig to the North Celtic Sea, a move that could potentially encourage other operators to explore in the area.
There is rising activity and interest in the Celtic Sea, with Faroe Petroleum winning three licences in October. Separately, Lansdowne continues to await a Barryroe farm-out, the key catalyst for the stock.