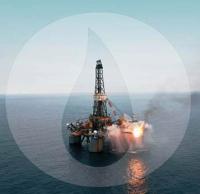 On 22 June, Lansdowne (LOGP) announced that Kinsale Energy (a subsidiary of Petronas) has contracted a rig to drill a well on the Midleton gas prospect.
Midleton is in the North Celtic Sea offshore Ireland and is estimated to contain 268bcf of prospective resources. Following a November 2014 farmout agreement with Kinsale, Lansdowne owns a 20% WI and is fully carried on well drilling costs.
The well is expected to spud in August 2015, earlier than previously expected. It is likely that a discovery at Midleton would require a rig for appraisal next year, which could potentially encourage other operators to explore in the area. Meanwhile, the proposed Barryroe farm-out remains contingent on the farminee's ability to secure funding.