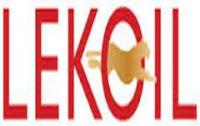 Lekoil starts oil production from the Otakikpo Marginal Field in oil mining lease (OML) 11 which is located on the shore line in the south-eastern part of the Niger Delta.
Following the successful re-entry of the Otakikpo-002 well, first oil flowed to surface late on 5 September 2015 with production testing being conducted over the weekend. The Otakikpo-002 well produced from only the first of four planned production strings, and flowed oil at various choke sizes for over 24 hours at a peak rate of 5,703bopd at a 36/64 inch choke, significantly ahead of expectations.
The Addendum to the Competent Persons Report prepared by AGR TRACS International Ltd released by the Company on 21 January 2015 indicated that it expected to produce around 6,000bopd from the four strings at Otakikpo-002 and -003. Based on these preliminary results, the Directors of Lekoil currently believe that this guidance is likely to be exceeded substantially, although further testing and analysis will be required before the Company is able to provide formal guidance.