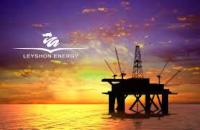 Leyshon Energy Limited provides the following update on the interim testing programme at the Zijinshan gas project located in the Ordos Basin in central China and its progress on the acquisition opportunities in the region it has been pursuing together with an overall corporate update.
Zijinshan Gas Project - Interim Testing Programme
As previously advised the Company has been undertaking the interim testing programme which comprised flow testing the previously drilled ZJS5 and ZJS7 wells and the drilling of Well ZJS8.
The purpose of the interim testing programme is to evaluate the project with a view to making a decision whether to commit to the US$17 million main exploration and appraisal programme which is scheduled to commence in 2015.