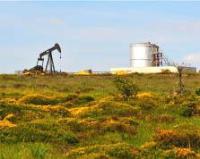 LGO Energy is pleased to announce its first significant production results from the recompletion of a new well, GY-672, in the shallow oil bearing sandstones of the Goudron formation.
The well is flowing naturally to surface at rates up to 60 barrels of oil per day and has exceeding management expectations. Well GY-672, in LGO's 100% operated Goudron Field IPSC, was perforated on 12 August over a 272-foot interval between 1,104 and 1,697 feet MD and has been naturally flowing oil for 40 days.
The shallow Goudron Sandstone reservoir holds an estimated 343 million barrels of gross oil in place and represents over 40% of the overall current Goudron Field's estimated gross 805 mmbbls oil in place.