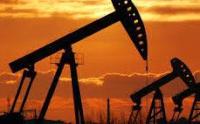 Lion Energy Ltd. says that the Oseil-¬28 development well in Seram (Non-Bula) Production Sharing Contract (PSC) in eastern Indonesia has been completed as a producer with final clean-¬up rates prior to rig release of approximately 640 barrels of oil per day (bopd) on a 20/64 inch choke.
Total field production has been boosted by 18 percent to approximately 4,000 bopd. The Oseil-¬22 development well is the next well planned in the ongoing development drilling program. The Oseil-¬28 well was spud July 18 and the rig was released Sept. 9.
Excluding mobilization and rig up time, the well was drilled, completed and tested in 53 days, 34 days less than the well program projection. Preliminary well costs indicate the well was drilled approximately $2.25 million under the budget projection of $9.955 million.