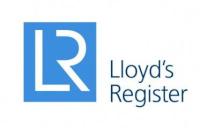 Lloyd's Register Energy's Blow-Out Preventer (BOP) risk model has been awarded the prestigious Special Meritorious Engineering Award (MEA) in the drilling category for outstanding new technology. The award will be presented to Lloyd's Register Energy on booth #2173 at the Offshore Technology Conference (OTC) in Houston on 5 May 2014.
"E&P magazine has consistently honored technical innovation that allows the oil and gas industry to overcome seemingly impossible challenges," said Mark Thomas, editor in chief, E&P. "The Meritorious Awards for Engineering Innovation reflect the best of the best in technological advancement."
The Meritorious Award program honors engineering excellence and achievement in the upstream petroleum industry. It recognizes new products and technologies that demonstrate innovation in concept, design and application.