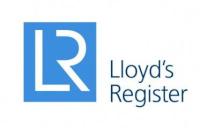 Lloyd's Register Energy has begun work on a major contract in Oklahoma to certify more than two dozen heat exchangers bound for the largest petrochemical complex in the world – located in Jamnagar, India.
R.W. Holland is one of the largest manufacturers of Hairpin Heat Exchangers in the United States of America.
All pressure equipment for use in India must be certified according to the IBR. R.W. Holland chose Lloyd's Register Energy based on its guidance during the bidding process.
"Lloyd's Register Energy's technical manager in Houston was able to provide invaluable information about the Indian Boiler Regulations," said T.J. McDaniels, Engineering Manager for R.W. Holland.
"After learning of the possible problems that could lead to delays, we were confident we could meet the stringent requirements and we successfully won the contract."
The contract comes just months after Lloyd's Register Energy opened a new operation in the Tulsa area to handle the significant manufacturing work there.