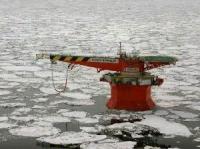 LUKOIL says that as of October 1st, 2014, Andrey Kuzyaev, President of LUKOIL Overseas Holding since 2000, is transferred to a position in the Company's Headquarters.
Sergey Nikiforov, the Holding's Senior Vice President for Development and Production, is appointed new Head of LUKOIL Overseas Holding.
LUKOIL Overseas Holding was established on December 4th, 1997 and has been managing LUKOIL's international upstream projects, ensuring over 10% of all HC production and about 30% of the Company's gas production.