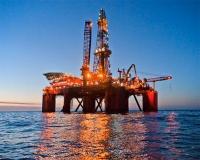 Lundin Petroleum says that Mr. Nick Walker will join Lundin Petroleum's management team as Senior Vice President Development and Operations.
Mr. Walker will join Lundin Petroleum with immediate effect and will have the responsibility of overseeing all worldwide development projects as well as being a member of Lundin Petroleum's Investment Committee.
Mr. Walker joins Lundin Petroleum from Africa Oil Corporation where he has been Chief Operating Officer since 2012. From 2009 to 2011 he held the position of Executive Vice President for International Operations at Talisman Energy. Prior to this he held various managerial, operational and commercial positions at Talisman Energy, Bow Valley and BP.
Mr. Walker holds degrees in Mining Engineering from Imperial College London, Computer Science from University College London as well as an MBA from City University Business School also in London.