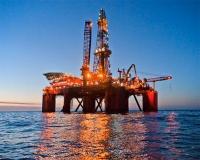 Lundin Petroleum AB, through its wholly owned subsidiary Lundin Norway AS (Lundin Norway), has commenced drilling of appraisal well 16/4- 8 S on the Luno II discovery. The Luno II discovery is located approximately 15km south of the Edvard Grieg field in the North Sea sector of the Norwegian Continental Shelf (NCS).
The well is located in PL359 and will appraise the Luno II Central South basin, located 4 km southeast of the Luno II discovery well.
The main objective of well 16/4-8 S is to test the reservoir properties and verify the petroleum potential. The reservoir is expected to be of Jurassic/Triassic age.