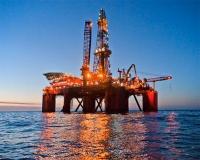 Lundin Petroleum's wholly owned subsidiary Lundin Norway AS (Lundin Norway) has completed wildcat well 10/4-1. The well was drilled in PL734, approximately 35 km southeast of the Yme field in the southern North Sea.
The exploration well 10/4-1, operated by Wintershall Norge AS, was targeting the Zeppelin prospect. The primary objective for the well was to prove the presence of hydrocarbons in sandstones of the Middle to Late Jurassic Vestland Group.
The well encountered a sandy reservoir in the Vestland Group, but without hydrocarbon shows. It was drilled by the drilling rig Borgland Dolphin to a total vertical depth of 2,384 meters subsea. The well is being plugged and abandoned as a dry well.
Lundin Norway is a partner in PL734 with 30 percent working interest. The operator is Wintershall Norge AS with 40 percent working interest while Centrica Resources (Norge) AS has 30 percent working interest.