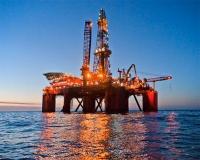 Lundin Petroleum AB (Lundin Petroleum), through its wholly owned subsidiary Lundin Norway AS (Lundin Norway), is pleased to announce that drilling of appraisal well 16/1-18 on the Edvard Grieg field located in the North Sea sector of the Norwegian Continental Shelf (NCS), has commenced.
The well is located on PL338 in the south-eastern part of the Edvard Grieg field. The objective for the well is to confirm the geological model at this part of the field in order to optimize drainage strategy and the placement of development wells. The well will also seek to identify potential increases to current 2P reserves volume estimates. The well is located approximately 2.4 km east of the Edvard Grieg platform location.
The planned total depth is approximately 2,300 metres below mean sea level and the well will be drilled using the semi-submersible drilling rig Island Innovator. The drilling operation is expected to take approximately 55 days.