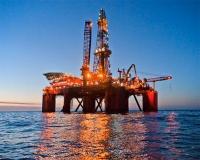 Lundin Petroleum AB, through its wholly owned subsidiary Lundin Norway AS, announce that drilling of appraisal well 16/3-8S on the Johan Sverdrup discovery located in the North Sea sector of the Norwegian Continental Shelf (NCS), has commenced.
The well is located on PL501 at the crest of the Avaldsnes High in the eastern part of the discovery with the objectives to establish the depth, quality and thickness of Zechstein group carbonates of Permian age and investigate the presence and quality of Jurassic reservoir sequences approximately 3.9 kilometres south-east of the discovery well 16/2-6.
Well 16/3-8S is expected to provide information of the Zechstein group carbonates sub-cropping the Jurassic reservoir in the Avaldsnes High area of the Johan Sverdrup discovery. The carbonates may play an important role for the development of this part of the discovery both as a potential good oil reservoir and to optimise the production planning of the Jurassic oil reservoir directly on top of it.