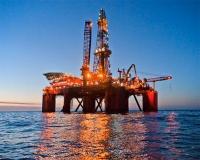 Lundin Petroleum, through its wholly owned subsidiary Lundin Norway AS (Lundin Norway), has successfully completed drilling of appraisal well 16/4- 8 S in the Luno II discovery.
The Luno II discovery is located approximately 15 km south of the Edvard Grieg field in the North Sea sector of the Norwegian Continental Shelf (NCS). The well was drilled 4 km southeast of the Luno II discovery well.
The main objectives of well 16/4-8 S were to confirm the reservoir properties and petroleum potential of the Central South segment.
The well encountered about 500 metres of gross sandstone section of Jurassic/Triassic age. A gross oil column of 30 metres has been proven, underlying a thin gas cap. The pressure data indicates a barrier towards the discovery well 16/4-6 S. Extensive data acquisition and sampling was carried out in the reservoir, including conventional coring and fluid sampling.